Rep. Colleen Burton,
Proven. Conservative. Leadership.
Since being elected to the Florida House in 2014, Rep. Colleen Burton has been a champion of causes that matter to residents of Central Florida. As Deputy Majority Whip, she has been a leading supporter of the rights of gun owners, and has fought to defend the rights of the unborn and to protect the health of expectant mothers. Colleen has also introduced legislation to curtail onerous regulations that hurt Florida's business owners, and has promoted fiscally sound healthcare and entitlement reforms.
Among her recent accomplishments, Colleen has sponsored legislation that strengthens protections for victims of human trafficking and sexual abuse while increasing penalties for perpetrators, and has supported legislation that helps Florida's military veterans find employment in a tough economy.
Along with her influential position as Deputy Majority Whip, Rep. Burton sits on a number of key House Committees, including the Choice and Innovation Subcommittee, the Health and Human Services Committee, and the Judiciary Committee. Through these committees, Colleen plays a critical role in shaping policies that affect Florida's economy, infrastructure, healthcare system, schools, and courtrooms. Colleen knows that Florida needs competent, hard-working leaders grounded in faith who will strive to put the interests of Florida's taxpayers above special interests, and she will make every effort to continue serving the people of Lakeland as just such an exceptional leader in her next term.
At an early age, Colleen's parents instilled in her an appreciation for the importance of public service and a strong sense of duty.
As Executive Director of the Imperial Symphony Orchestra, Colleen exhibited steadfast leadership as she galvanized the board of directors behind series of changes to transformed the organization into a leading regional performing arts organization. She sought new revenue streams, undertook a major re-branding campaign, and expanded programming and in turn created one of the leading Symphony Orchestra organizations in Florida.
Her leadership talent at the Orchestra prompted business and community leaders to tap Colleen to launch a countywide comprehensive community planning process - Polk Vision. Colleen brought together residents, business leaders, and government officials from all parts of Polk County to provide input on matters critical to Polk County's success in areas such as education, economic development, infrastructure, government, quality of life, and civic engagement.
Her career in community leadership lead her to run for a seat in the Florida House of Representatives when former Representative Seth McKeel left office. She ran an efficient conservative campaign that saw her earn the support of many community leaders. In November 2014, the people of Lakeland entrusted Colleen with the honor of representing them in Tallahassee.
As Representative, Colleen has helped steer common-sense conservative legislation through the capitol and all the way to the Governor's desk. She has worked diligently to cut red tape, streamline state government, and increase government responsiveness.
Over the years, Colleen has served on the boards of directors of numerous organizations including the Lakeland Republican Women's Club, Volunteers in Service to the Elderly (VISTE) Advisory board, United Way of Central Florida Community Impact Cabinet, Polk Hunger Council, and a Polk Tourist Development Council subcommittee. Colleen has also brought her insight to statewide conversations as a member of the Florida Chamber Foundation's Six Pillars Caucus System.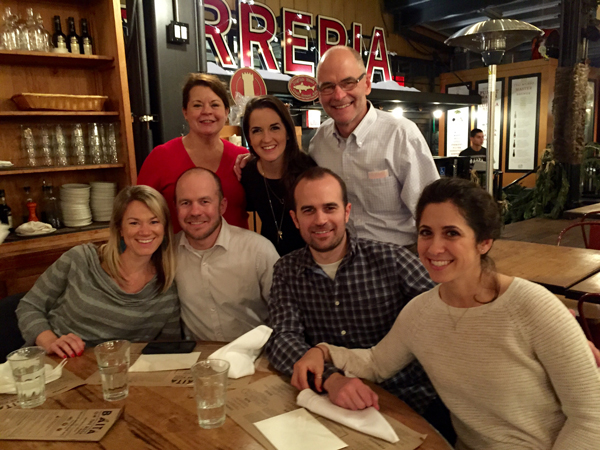 Married since 1980 to Brad, they have raised three children: Chris, Tim, and Elizabeth. They have resided in Lakeland since 1993 and are active members at Resurrection Catholic Church. Colleen holds a Bachelor of Science Degree in Public Administration from California State University, Sacramento.